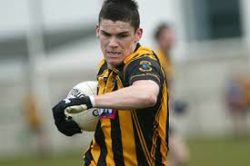 New Children's Welfare Section
As part of the Club's strong policy relating to Children's Welfare, please see our new page with links to all of the documents you require to help make Your Club a friendlier and safer place.
Summer Football, Hurling and Camogie Camp
We are delighted to announce that we are running a Football, Hurling and Camogie Camp for boys and girls aged 6 to 12 years. It will take place from Monday 14th to Friday 18th August inclusive.
The camp will run from 10:30 to 14:30 daily at our Rooske Pitch. Cost is €50 per child.
Please click on this link to book your places – Summer Camp Bookings