Welcome to Your Club - Naomh Peadar, Dún Búinne
Welcome, fáilte.
Welcome to St. Peter's GAA, Dunboyne. Your home for all things GAA in Dunboyne! Check in frequently for updates. Tá súil againn go mbainfidh sibh sult as.
MEMBERSHIP
---
You can now pay your club membership for the year online! Click the button below to see prices and offers.
---
St. Peter's GAA, Dunboyne Golf Classic Update
Our Annual Golf Classic, which was due to be held on July 3rd has been postponed, in light of the current COVID-19 situation.
We are confident that we will be able to rearrange for a new date later in the year and we will inform our members and friends of this new date, once we have it secured and in the diary.
In the meantime, we would like to thank John Geraghty and his team for their efforts to date. No doubt we'll have a day's sport before the year's out.
How far will Dunboyne go for Pieta?
We are delighted to be part of the Run4Pieta campaign this month.
#Run4Pieta – Run in Darkness & in Light in May in aid of Pieta Sunrise Appeal
The annual Darkness into Light event has sadly been postponed this year as a consequence of the COVID-19 outbreak.
That doesn't mean that we can't help!
On May 16 and 17, we're asking our members to get involved with a fundraising event for Pieta House. Simply fill in the form below and click submit. You will be allocated a time to walk, jog or run for a period of one hour. Once completed, you'll be able to log your time. We'll add up all of the distances travelled, to see how far we, as a Club have travelled for Pieta.
Club Development Update
Over the past number of years we have been working to prepare and progress a Facilities Development Plan for our Club.
This plan has been assessed as an essential response to enabling us to cater for the increasing numbers we have experienced in recent years. With significant growth in our community, with an expected doubling in our playing numbers (to over 1500 players) over the coming 5 years, the delivery of this plan is a critical priority for us.
This plan sees the proposed delivery of a 100m x 65m 4G all-weather pitch, enhancement works at our Clubhouse pitch, and the development of 'St Peters Academy' including 3 juvenile pitches, a 50m x 50m all-weather training area, dressing rooms, car parking spaces and floodlights. This plan also provides our local schools with regular access to these facilities as we work to create an environment in which supports the physical and social development of our children.
Put simply, this plan represents the most significant investment in our Clubs long history and our intent is to deliver it to a standard in which we can all benefit and be proud of.
We have now achieved a very significant step on our journey to deliver our vision as we secured €2.106 million in government funding toward the development of our Academy Centre, including additional community infrastructure (walkway & outdoor gym).
This brings our total grant funding to €2.25million when combined with Sports Capital and GAA grant funding previously awarded. This is a major milestone which now presents us with an incredible, and unique, opportunity to deliver best-in-class and acutely needed infrastructure for the benefit of our growing club and community.
It is important to highlight that as a club we have a funding commitment of €650,000 to make toward this plan and access grant funding. We will not be in a position to access grant funding until we achieve our contribution.
We recently launched a revenue approved donation scheme to which a number of you have already contributed. Based on progress to date, we estimate that we need to achieve a further €300,000 in donations in order to reach the necessary funding required to progress our plan.
Meeting this target, and in turn the delivery of our plan, will require the participation of all of our club members and as many friends of our club within our community and beyond as possible.
Our aim is to complete our funding target by the end of March, enabling us to commence works immediately following this.
To learn more, including how you can contribute to this development, you can visit www.dunboynegaa.ie.
If you wish to discuss any aspect of this plan or discuss how you might be in a position to support this plan, you can contact Fergus McNulty (087 23769859), Barry Kelly (086 2325706) or any member of the Clubs executive.
You can also contact us on our dedicated email stpetersgaadevelopment@gmail.com as you have any queries
INFORMATION
---
October 8, 2019

Under construction

October 8, 2019

Fixtures From Tuesday 8th Oct Tues Oct 8th  Junior D Semi Final V Wolfe Tones ...

October 8, 2019

Latest News CREATE THE FUTURE Our Development Plan What We Need to Deliver our Development...
Home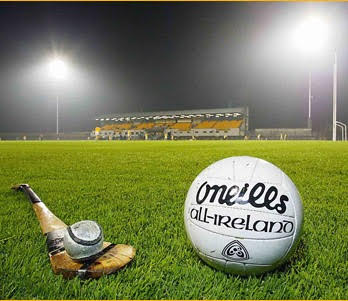 2019 MAIN SPONSORS
---
@DUNBOYNEGAA
---
ABOUT US
Established in 1902 by Bob O'Keeffe, the hurling section of the club has been in existence for more than 100 years. It wasn't until the late 1940s that the game of Gaelic Football was properly organised within the club and in 1952 it became known as St. Peter's GAA Club. Today both football and hurling, along with the camogie and ladies football sections, are thriving.
© 2016-17 St. Peter's GAA Club, Dunboyne.