Welcome to Your Club - Naomh Peadar, Dún Búinne
Welcome, fáilte.
Welcome to St. Peter's GAA, Dunboyne. Your home for all things GAA in Dunboyne! Check in frequently for updates. Tá súil againn go mbainfidh sibh sult as.
Updated Statement from St Peters Gaa, Dunboyne. 03/05/2018
The past week has been a very difficult one for Sean, his family, his large circle of friends and his colleagues at St. Peter's GAA Club, as Sean remains in a critical condition. As a Club, and on behalf of Sean's family, we would like to express our appreciation for the huge number of messages and gestures of support from across our local community and beyond. The level of support from so many is overwhelming and I know this provides some comfort to Sean's family at this time.We would like to acknowledge the heartfelt support received from Liverpool and Roma Football Clubs. We have been touched by their solidarity and its sincerity over the past week and it has meant a great deal to both St Peters and Sean's family. Sean, a hugely popular and respected individual, is a driving force in St Peters and it is hard to fully convey the positive impact that he has in our club.  We would ask that you keep Sean, Martina, and Sean's family in your thoughts and prayers.
Finally, we would also appreciate that space and privacy be afforded to Sean and his family as they focus their efforts on Sean's recovery.
Fergus McNulty  (Chairman, St Peters GAA Club Dunboyne)
---
April 19, 2018

April 2018 Download

April 18, 2018

Fixtures Games from 23/05/2018 Wednesday 23/05   A League Div 1 Hurling St Peters D...

February 20, 2018

Latest News Dates for your Diary  Golf Classic 2018 Our Annual Golf Classic for 2018...
Home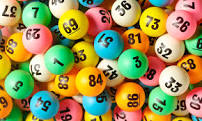 ---
You can now pay your club membership for the year online! Click the button below to see prices and offers.
ABOUT US
Established in 1902 by Bob O'Keeffe, the hurling section of the club has been in existence for more than 100 years. It wasn't until the late 1940s that the game of Gaelic Football was properly organised within the club and in 1952 it became known as St. Peter's GAA Club. Today both football and hurling, along with the camogie and ladies football sections, are thriving.
© 2016-17 St. Peter's GAA Club, Dunboyne.