COVID-19 Updates
On this page, you will find some of the correspondences that we have received in relation to the ongoing COVID-19 situation. You will also see a number of documents pertaining to our imminent return to play.
The page will be updated frequently and content will be "top down", with the latest information and any other supporting files or collateral highest on the page.
In the first section, you will see a list of Club Members who have volunteered to be COVID-19 Supervisors. You may contact them if you have queries about your playing group.
Naturally, there are multiple new criteria to which we must adhere in order that we may return to training and games. Information relating to these criteria is available below the list of COVID-19 Supervisors.
Please take a moment to review and to familiarise yourself with all of the information contained on this page. Please also be advised that this is a constantly evolving situation and that any documents contained herein are liable to change at short notice.
If you need further clarification or assistance, you may leave a message via the contact form at the bottom of the page. A member of the team will contact you by return mail, or by telephone.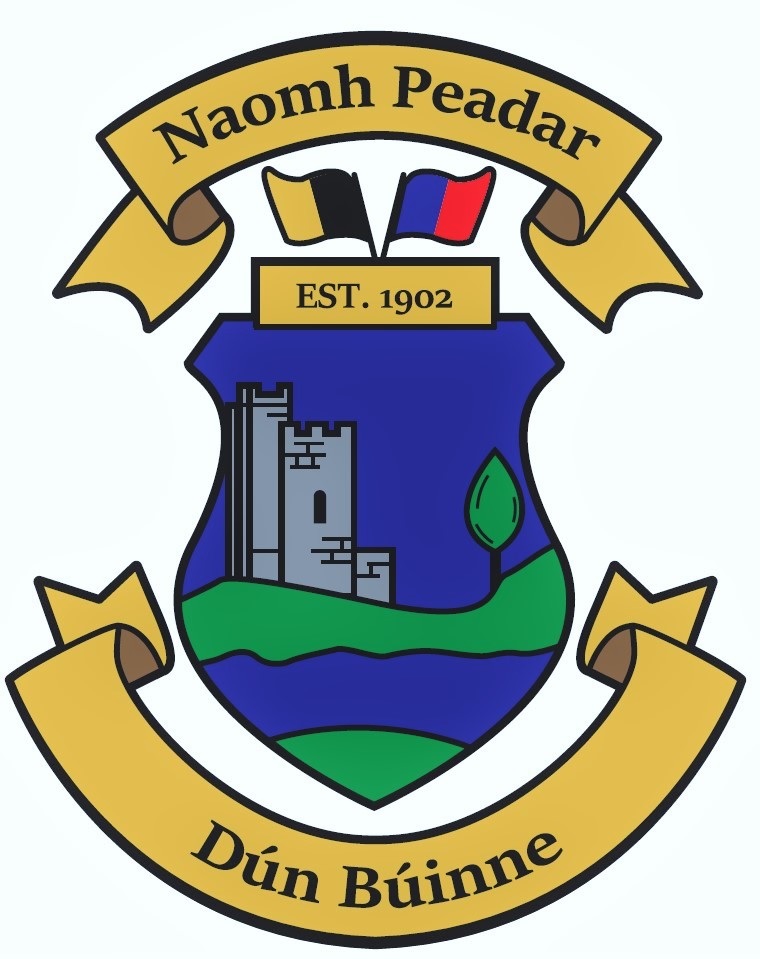 COVID-19 Supervisors and their associated teams/groups are listed here
Erica Duggan
Senior Men - Football
087 249 1990
Gus Lynch
Senior Men - Football Group 2
087 285 6749
Gavin Scott
Minor Hurling
087 240 6144
Niall Madigan
U15 Hurling
086 822 8635
Fiona O'Byrne
U14 Ladies Football (2)
087 907 5927
Paul Brady
U13 Camogie
087 262 1550
Aisling McDonald
U12 Boys Football & Hurling
087 232 0692
Evelyn McGovern
U10 Ladies Football
086 8366401
Lorraine Kennedy
U9 Ladies Football
087 989 5457
Siobhan Chaney
Under 7 Nursery Hurling
086 604 9693
Declan Finlay
Senior Hurling
086 339 3941
Johnny O'Connor
Junior Hurling
087 166 9083
Kieran Carolan
U16 Boys Football
085 174 0338
Niall Madigan
U14 Boys Football
086 822 8635
Paul Sweeney
U14 Ladies Football (3)
086 231 4015
Claire Duncan
U12 Ladies Football
086 028 6779
Garbhán Blake
U11 Ladies Football
086 881 6386
Peter Barker
U10 Ladies Football (2)
083 142 9278
Janelle Collins
Under 9 Boys Football & Hurling
086 363 0878
Andrea Lynch
Under 6 Football & Hurling
086 837 1705
Brendan Quinn
Senior Ladies Football
087 258 8379
John Blaney
Junior/Minor Ladies Football
086 850 0670
Padraig Galvin
U16 Ladies Football
087 820 1581
Niall Madigan
U14 Hurling
086 822 8635
Paul Brady
Under 14 Camogie
087 262 1550
Barry McCarthy
U11 Boys Football
086 823 2567
Sean McElroy
U11 Ladies Football (2)
087 990 0553
Evelyn McGovern
U10 Camogie
086 044 9120
Emma Dwyer
U8 Boys Football & Hurling
087 906 6430
Sean Murphy
Nursery Under 5
087 262 9952
Gillian Reilly
Senior Camogie
086 812 1456
Gavin Scott
U17 Boys - Minor Football
087 240 6144
Eugene Melody
U15 Boys Football
086 822 1537
Graham Geoghegan
U14 Ladies Football
086 809 9125
Carol Pearl
U13 Boys Football & Hurling
086 044 9120
Joanna McCarthy
U11 Hurling
087 419 2400
Owen Finn
U11 Ladies Football (3)
087 969 8359
John Meenan
U10 Boys Football & Hurling
087 988 1386
Deirdre Murphy
Under 7 Nursery Football
087 798 7091
Sean Murphy
Nursery - Tots
087 262 9952
COVID-19 Updated Documents for Return to Play
June 24, 2020
The documents in this section are a high-level review of the roles and responsibilities for all members so that we may facilitate a safe and efficient return to play.
A guide for COVID Supervisors can be seen here
A guide for Managers can be seen here
A guide for ALL members can be seen here
We are very much looking forward to returning to Club activities. Please familiarise yourself with these documents in order that everyone understands their roles and responsibilities as we resume.
COVID-19 Health Questionnaire Released Today
June 23, 2020
The Covid Health Questionnaire is now available. Each person participating in Gaelic Games must complete this questionnaire prior to the first occasion that they return to the Club.
Forms can be accessed by visiting the URL https://returntoplay.gaa.ie.
Each person participating in Gaelic Games must also re-confirm that their Health Status hasn't changed on each subsequent occasion that they participate.
Parents/Guardians can submit forms on behalf of their dependents and forms can also be submitted on behalf of persons who may struggle with completing the electronic form themselves.
COVID Supervisors in clubs can verify that individual members of their teams/panels have submitted forms and are permitted to participate.
They do not have access to view the specific information provided via the Health Questionnaire, they will simply be able to see that the questionnaire has been submitted. Personal Information contained on the Health Questionnaires is stored for a maximum period of three weeks.
Go HERE for information on how to fill out the Covid Health Questionnaire.
All Covid Supervisors/Club Officers, Players/Team Personnel, and the Parents/Guardians of Underage Players must also complete the GAA's Covid-19 Club Education eLearning Module.
Go HERE to access the GAA's Covid-19 Club Education eLearning Module.
Both of these elements must be completed prior to your return to Club activity.
COVID-19 Club Education eLearning Module launched for Gaelic Games
June 19, 2020
The GAA, LGFA and Camogie Association have announced the launch of an eLearning module to inform club volunteers on the guidelines for the safe return to Gaelic Games.
The eLearning module has been prepared for Covid Supervisors/Club Officers, Players/Team Personnel, and the Parents/Guardians of Underage Players. Anyone attending training sessions or games in Club facilities must also take the module to gain an understanding of the Safe Return Guidelines.
The module takes 20-minutes to complete and can be accessed anytime via any PC, mobile or tablet device. Those who pass a simple quiz will be able to gain a Certificate which they can print or take a screenshot of to show the Covid Supervisor for their team before their initial return to Club activity, e.g. a training session or game.
Any major changes to the content of the module will be made as soon as possible after policy updates are confirmed and such updates will also be highlighted in the latest updates section of the Covid-19 Education page on the GAA Learning Portal.
The recent Club Briefing Webinar and other resources such as posters/FAQ lists etc. are also available.
Coronavirus (COVID-19) – Return to Play Guidelines – June 15, 2020
We are very excited at the prospect of a return to play in the near future. Currently, it is planned that we will return to non contact training in the week beginning June 29, 2020.
In the week commencing July 20, we will be allowed to have full contact sessions in preparation for games and competitions that will be scheduled in late July, early August and beyond.
We look forward to welcoming all players, mentors, parents and friends back to the Club's facilities soon.
Each team within the Club will need to appoint a COVID-19 Supervisor. As outlined elsewhere, this role and its associated responsibilities is currently under review by GAA HQ. However, some of the possible roles for this person are outlined below:
C-19 Supervisor Overview – Draft
Please see an update to the previously provided return to play guidleines here
Coronavirus (COVID-19) – Press Release and Return to Play Guidelines  – June 2020
We have received correspondence and content from the GAA, An Cumann Camógaíochta and the LGFA.
A copy of a Joint Media Release and a document presenting the guidelines for a safe return to play are presented here. You are urged to take the time to familiarise yourself with these documents.
The current target date for the opening of GAA grounds and a return to limited activity under strict guidelines remains as June 29, 2020.

The Media Release can be viewed here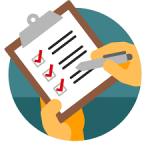 The return to play guidelines may be viewed here
Media Release from Meath GAA on return to play – June 2020
Meath GAA has issued a Media Release detailing some of the guidelines to be followed when returning to play.
Coronavirus (COVID-19) – Update from GAA
We have received the following message by email from the GAA. We ask you to give it your full attention.
Additionally, we have added the latest messaging from the HSE covering guidelines around volunteering referenced in this communication. 
These documents may be viewed here.
From: Communications <communications@gaa.ie>
Date: 25/03/2020 16:37 (GMT+00:00)
To:
Subject: Latest update COVID – 19; 25ú Márta 2020
A chairde,
I wish to draw your attention again to our previously issued guidance document of March 20th.
We advised you that, until March 29th, games and training were suspended, club gyms were to close, and Player Injury Fund cover was suspended.
We subsequently instructed that club bars should also close for the period.
Club Operations
Please be advised that, in line with recent government announcements, these measures and closures are now extended to Sunday April 19 inclusive, at which stage arrangements will be reviewed.
In addition, we are now instructing GAA Clubs to close their facilities completely.
This is to include the use of all pitches and property for recreational purposes, including walking, casual games or gatherings.
Where it is not possible to restrict access please erect signage to the effect that all GAA facilities are closed and all activity suspended.
In order to facilitate an orderly resumption of activities when circumstances permit, Clubs are encouraged to proceed as normal with their membership registration process where practical. Clubs of course should be mindful of the possible changed financial circumstances of members.
Similarly, club lottos may proceed if they are run on an online basis and do not involve wholesale engagement with the public.
Clubs are also advised to refrain from undertaking new capital projects while support funding for this type of work is suspended.
Community Support
As a national / international organisation, we have a part to play in emphasising the need to practice social distancing, as outlined by the authorities.
It is imperative that we exercise extreme caution keeping two metres between people when taking physical exercise while encouraging people to consider using off-peak times when they are less likely to meet others.
Attached is the latest messaging from the HSE covering guidelines around volunteering which we advise our clubs to consider as they involve themselves in community-based volunteer efforts.
Individual volunteers are asked to register with Volunteer Ireland (26 Counties) and Volunteer Now (Six Counties).
We would like to thank everyone who has helped the GAA adhere to government guidelines up to this point.
We would also like to assure you that we, and the wider GAA team across our counties and provinces, are working hard to ensure that we are in the best possible position to return to our games when that time comes.
In the meantime, please stay safe, look out for one another and continue to adhere to the instructions of the Government and the Health Authorities at this most challenging time.
Go raibh maith agaibh,
Tomás Ó Riain      Seán Ó hÓráin
Ard Stiúrthóir         Uachtarán
Le meas,
GAA Communications Dept.
Rannóg Cumarsáide CLG / GAA Communications Dept.
Gutháin / Tel : +353 (01) 865 8659
CLG, Páirc an Chrócaigh, Baile Átha Cliath 3 /
GAA, Croke Park, Dublin
Coronavirus (COVID-19) – Community Update
We have today taken the decision to close all of our facilities with immediate effect.
This includes our meeting areas, rooms, hall, gymnasium and Club Bar.
We are also aware of the potential hardship the challenges of the COVID-19 situation present for many vulnerable people in our community.
We have set up a small volunteer group to provide assistance as required to our elderly or those who are isolated at this time. People can contact us if they need deliveries of food, fuel or other necessities such as medical prescriptions during this period.
If there are people living outside the area concerned for loved ones in the area please let us know and we will endeavour to check in as appropriate, and within HSE guidelines.
You can contact us on –
Email: dunboynegaaclub@gmail.com
Mobile: (087) 285 6749
Facebook: DunboyneGAA (Private Message)
All requests will be treated in confidence.
Important Notice – Coronavirus (COVID-19)
Please note that St Peter's GAA Club will continue to follow all advice from the HSE / State and the GAA regarding COVID-19 as appropriate.
All club activities are now suspended until further notice.
We appreciate your understanding and patience at this time.
For further information and advice, please refer to the HSE website – www.hse.ie
Further information required?