Welcome, fáilte.
Welcome to St. Peter's GAA Club. Your home for all things GAA in Dunboyne! Check in frequently for updates.
Tá súil againn go mbainfidh sibh sult as.
St. Peter's and Domino's Ongar Announce Extension of Partnership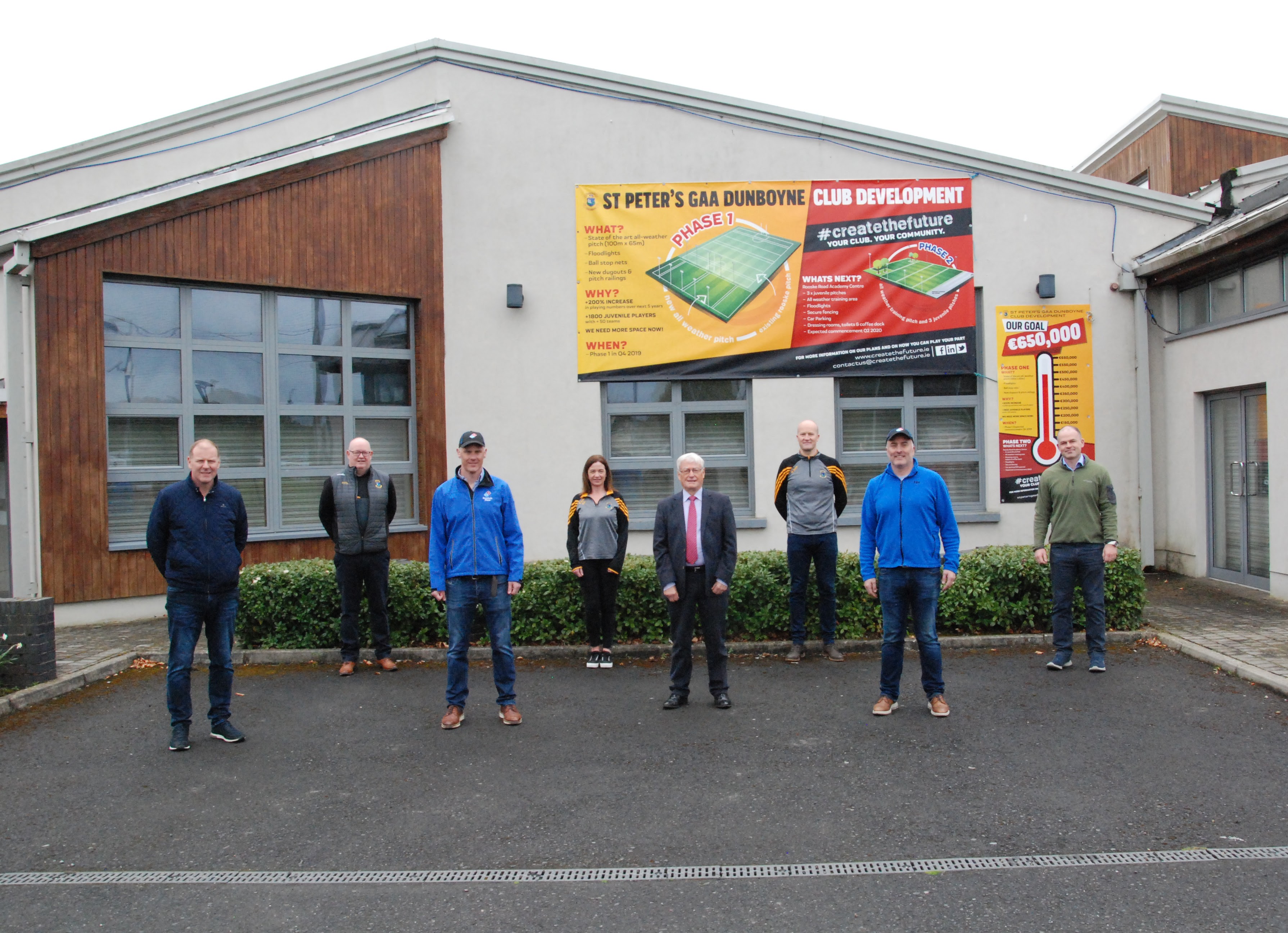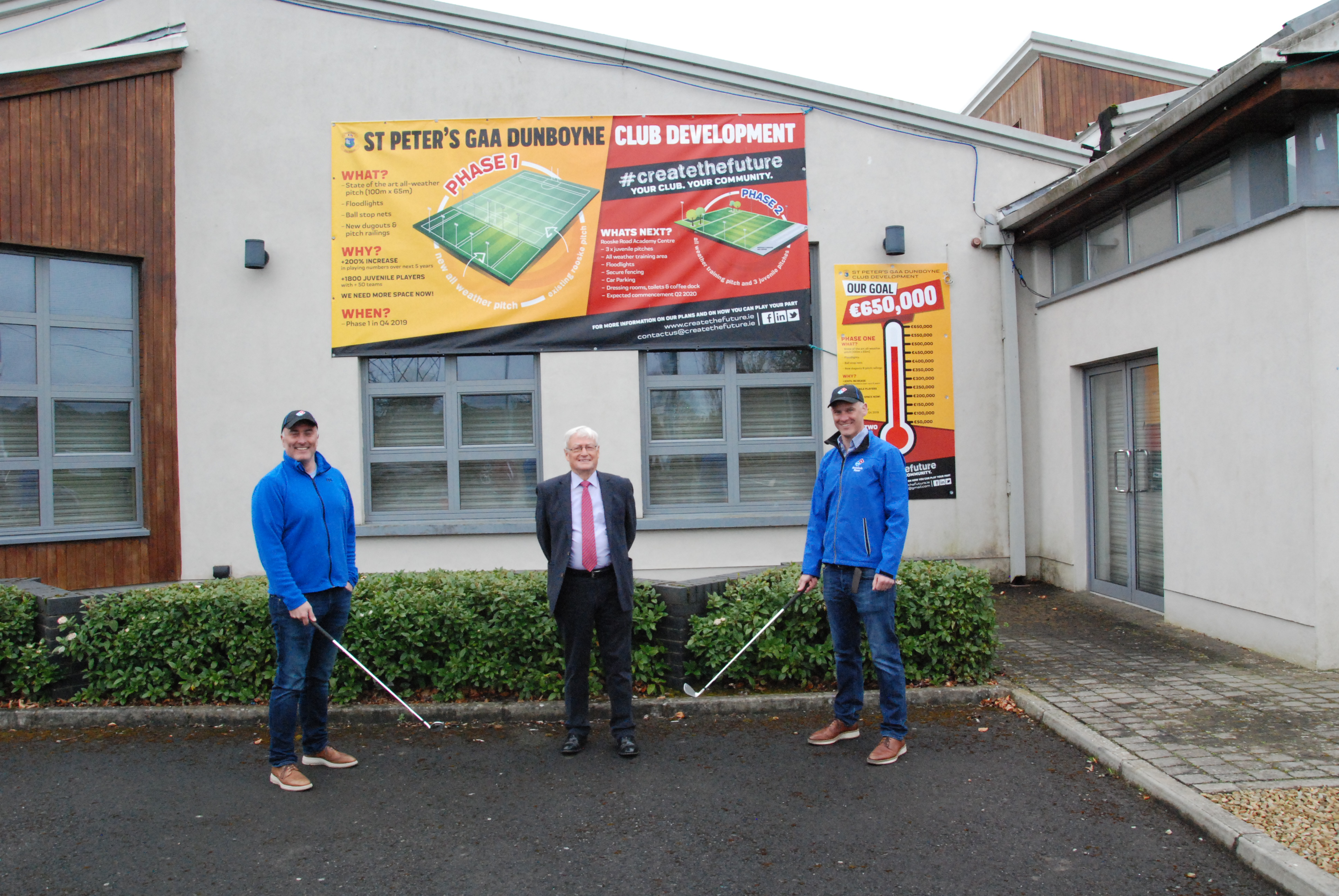 Dunboyne GAA and Domino's Ongar Extend Partnership

St. Peter's Dunboyne GAA Club and Domino's Pizza are delighted to announce a five year extension to their successful partnership, thanks to the generous support of local businessmen Kevin and Peter Blessing.
This long standing and valued relationship began in 2015 and comes at an exciting phase of growth for both the club and the Domino's Pizza brand in Ireland.
Domino's will continue as main jersey sponsor of the Senior Men's Football team in the club, but will further extend its support of the club with principal sponsorship of the club's annual golf classic and contribute to the club's major facilities development plan.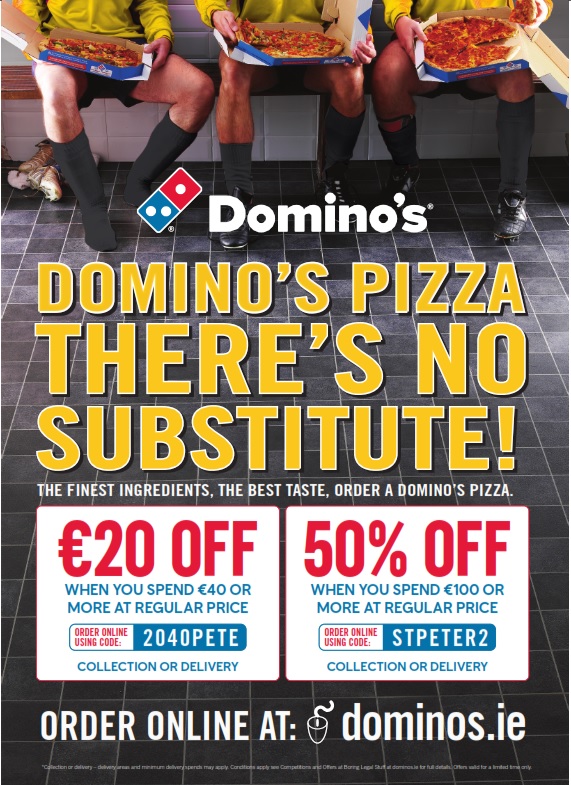 Congratulations to our Car Draw Winners!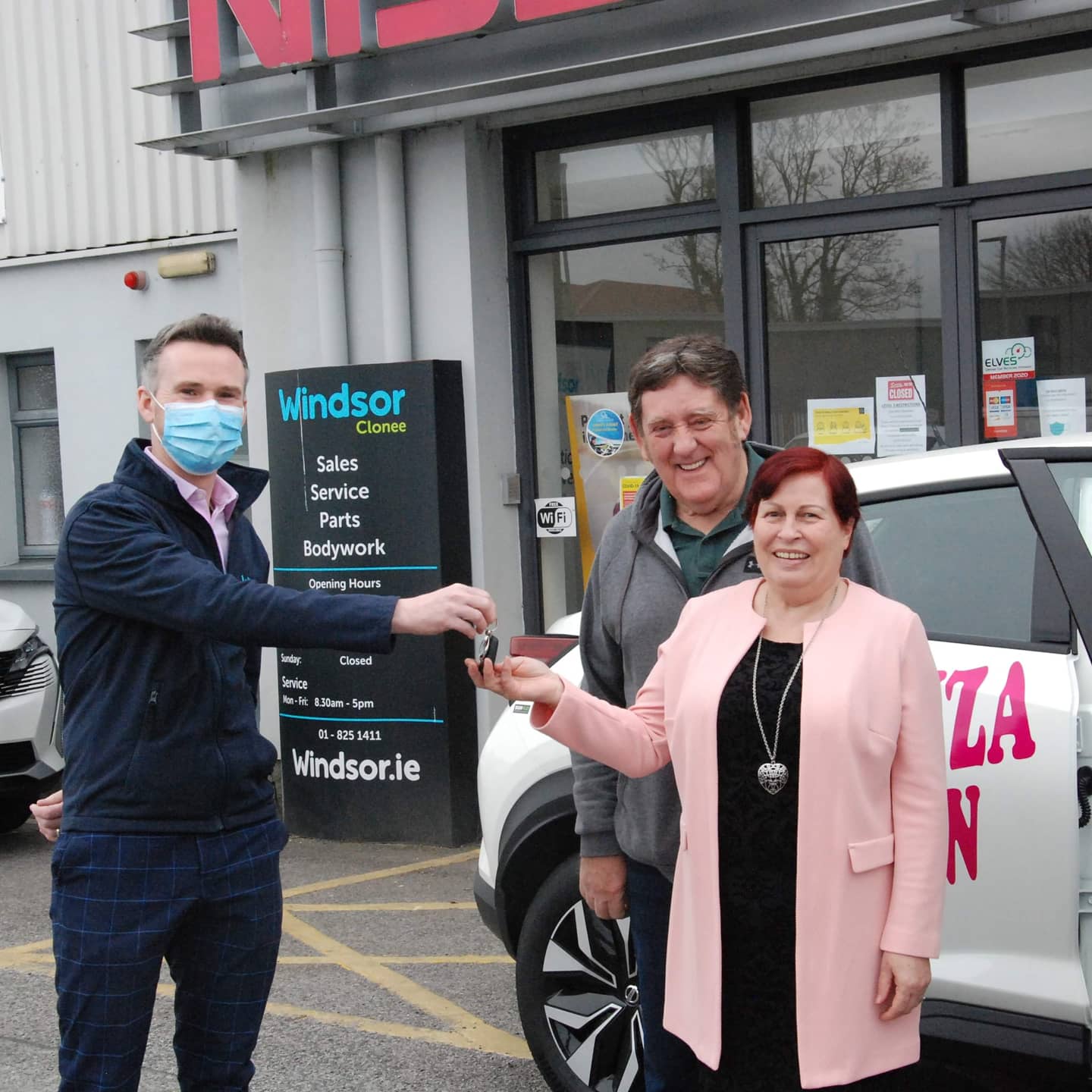 Congratulations to Ann King – Winner of Our Monster Car Draw!
Brian Kellett, from our event partners, Windsor Clonee presenting our lucky winner, Ann King, with the keys of her brand new Nissan Juke. Congratulations Ann from everyone in the Club!
Congratulations also to our 2nd and 3rd Prize winners – Edel Boyce and Phil Barton O'Reilly – both of whom took home a cheque for €1000!
The draw was held on March 17. Thanks to all of those who bought a ticket and special thanks to Windsor Clonee for its generous support of the event.
Creating the Future
See how you can help our Fundraising Efforts.
With every week, we are coming closer to achieving our target.
Follow the link to see the story so far and to see the exciting development plans!
Create the Future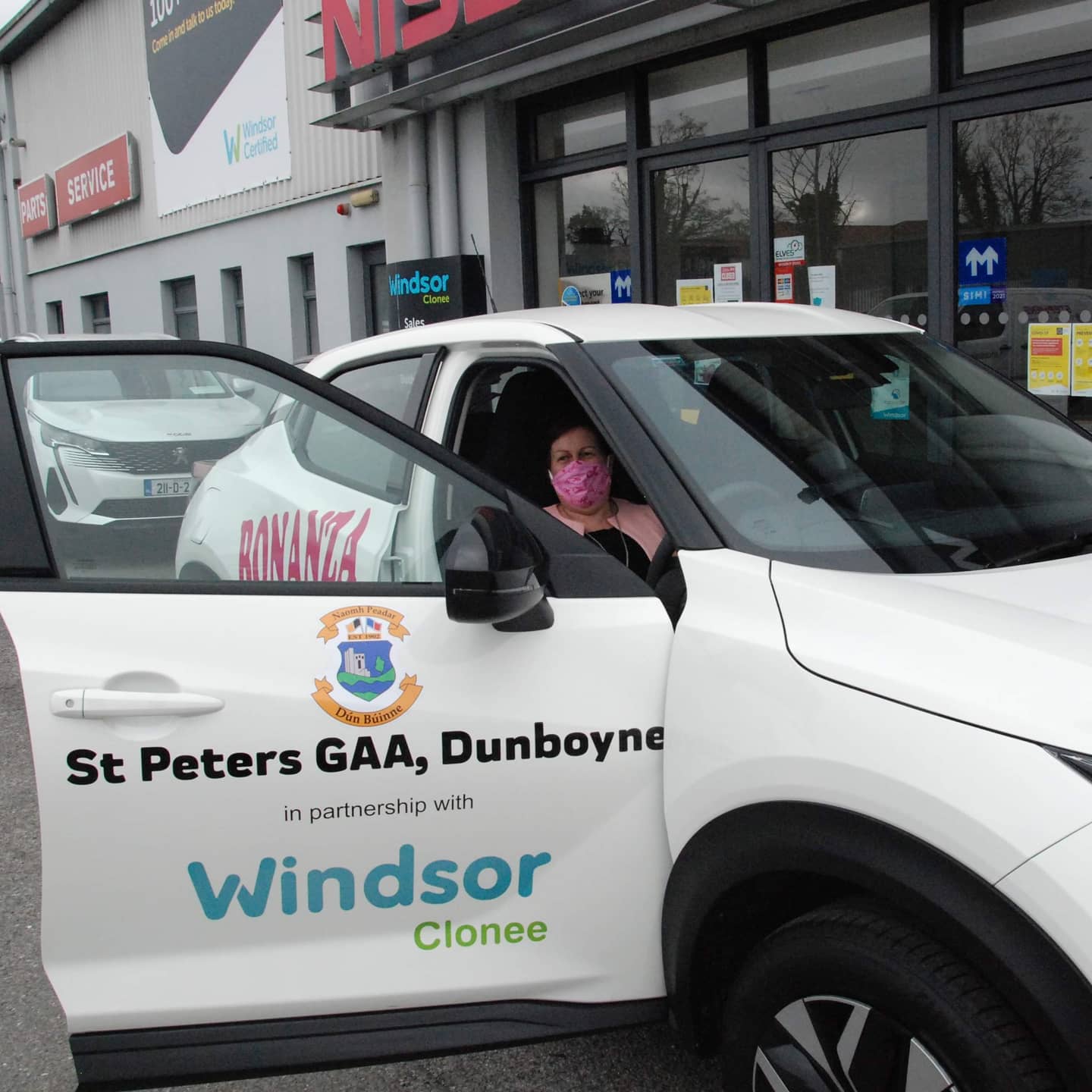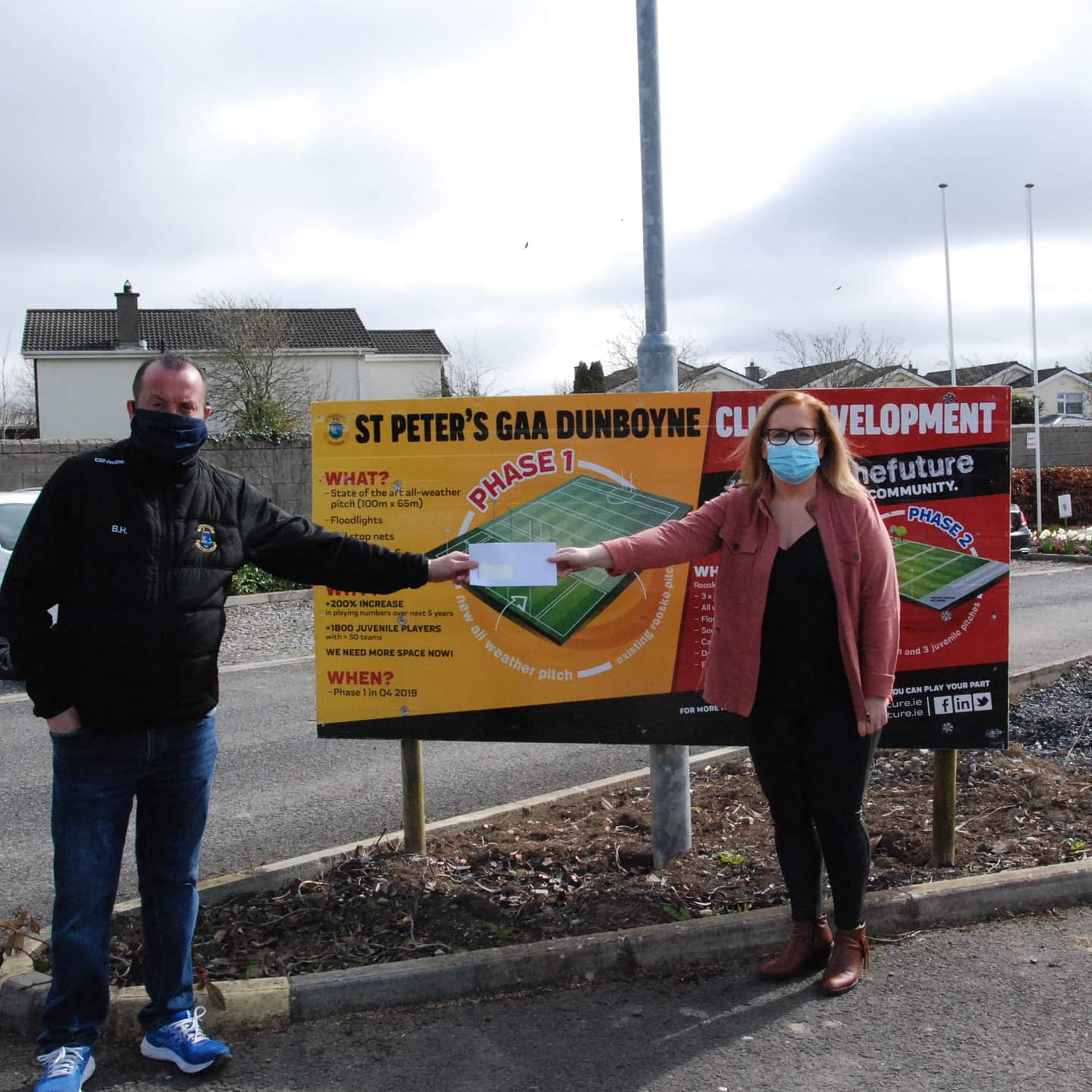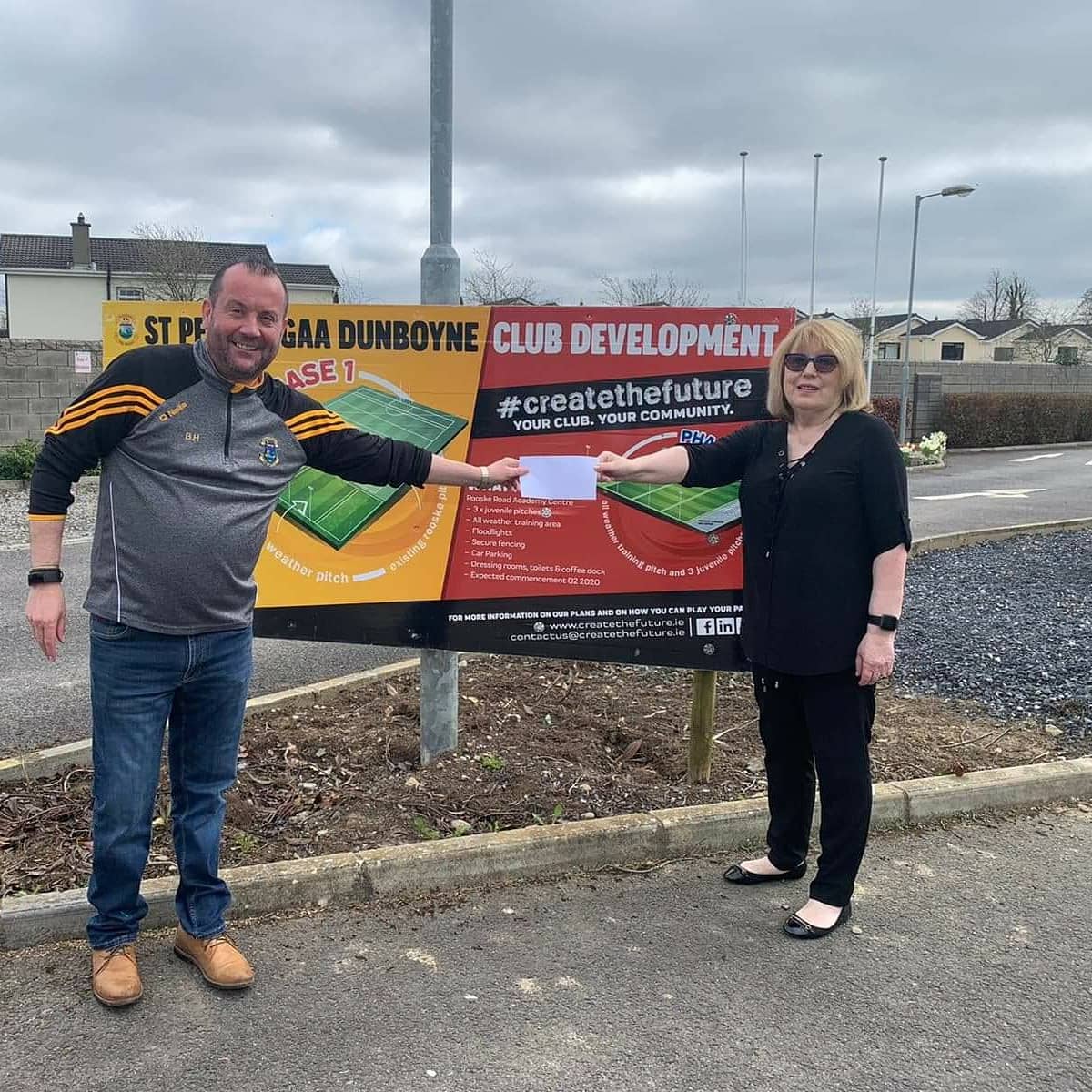 If you're thinking of buying a new or used car, why not contact Windsor Clonee?
With a wide range of cars in stock, you're sure to find one to suit you!
Also, if you mention the Club during your purchase, Windsor will make a donation to the Club Development Fund.
Our Commercial Manager, Brian Howlin, explains in the video.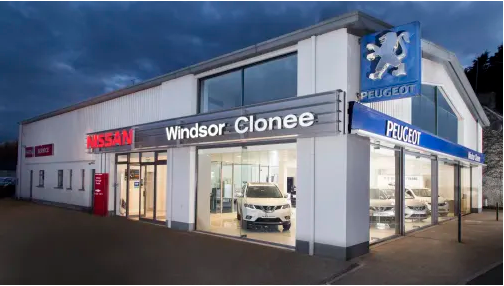 Players of the Year 2020
Mens Footballers of the Year
Senior: Ronan Jones Premier 1: Ronan Duggan Premier 2: Mark Furlong Premier 6: Matthew Kennedy Minor: Simon Cunningham
Mens Footballers of the Year
Senior: Ronan Jones
Premier 1: Ronan Duggan
Premier 2: Mark Furlong
Premier 6: Matthew Kennedy
Minor: Simon Cunningham
Thanks again to our great sponsors for their continued and generous support of our teams.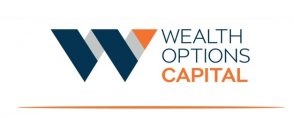 Hurlers of the Year
Camogie Players of the Year
Senior Player: Ellen Burke
Young Player: Niamh O'Doherty
Thanks to our sponsors for your continued and generous support to our teams.


Ladies Footballers of the Year
Senior Player: Emma Duggan
Junior Player: Emma Stewart
Young Player: Alison McNulty
Huge thanks to our sponsors for their continued generous support.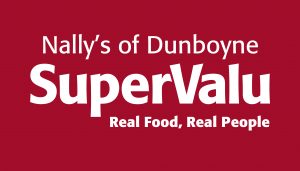 ---
You can now pay your club membership for the year online! Click the button below to see prices and offers.
ABOUT US
Established in 1902 by Bob O'Keeffe, the hurling section of the club has been in existence for more than 100 years. It wasn't until the late 1940s that the game of Gaelic Football was properly organised within the club and in 1952 it became known as St. Peter's GAA Club. Today both football and hurling, along with the camogie and ladies football sections, are thriving.
© 2016-21 St. Peter's GAA Club, Dunboyne.