Welcome to Your Club - Naomh Peadar, Dún Búinne
Welcome, fáilte.
Welcome to St. Peter's GAA, Dunboyne. Your home for all things GAA in Dunboyne! Check in frequently for updates. Tá súil againn go mbainfidh sibh sult as.
How far will Dunboyne go for Pieta?
We are delighted to be part of the Run4Pieta campaign this month.
#Run4Pieta – Run in Darkness & in Light in May in aid of Pieta Sunrise Appeal
The annual Darkness into Light event has sadly been postponed this year as a consequence of the COVID-19 outbreak.
That doesn't mean that we can't help!
On May 16 and 17, we're asking our members to get involved with a fundraising event for Pieta House. Simply fill in the form below and click submit. You will be allocated a time to walk, jog or run for a period of one hour. Once completed, you'll be able to log your time. We'll add up all of the distances travelled, to see how far we, as a Club have travelled for Pieta.
Coronavirus (COVID-19) – Update from GAA
We have received the following message by email from the GAA. We ask you to give it your full attention.
Additionally, we have added the latest messaging from the HSE covering guidelines around volunteering referenced in this communication. 
These documents may be viewed here.
From: Communications <communications@gaa.ie>
Date: 25/03/2020 16:37 (GMT+00:00)
To:
Subject: Latest update COVID – 19; 25ú Márta 2020
A chairde,
I wish to draw your attention again to our previously issued guidance document of March 20th.
We advised you that, until March 29th, games and training were suspended, club gyms were to close, and Player Injury Fund cover was suspended.
We subsequently instructed that club bars should also close for the period.
Club Operations
Please be advised that, in line with recent government announcements, these measures and closures are now extended to Sunday April 19 inclusive, at which stage arrangements will be reviewed.
In addition, we are now instructing GAA Clubs to close their facilities completely.
This is to include the use of all pitches and property for recreational purposes, including walking, casual games or gatherings.
Where it is not possible to restrict access please erect signage to the effect that all GAA facilities are closed and all activity suspended.
In order to facilitate an orderly resumption of activities when circumstances permit, Clubs are encouraged to proceed as normal with their membership registration process where practical. Clubs of course should be mindful of the possible changed financial circumstances of members.
Similarly, club lottos may proceed if they are run on an online basis and do not involve wholesale engagement with the public.
Clubs are also advised to refrain from undertaking new capital projects while support funding for this type of work is suspended.
Community Support
As a national / international organisation, we have a part to play in emphasising the need to practice social distancing, as outlined by the authorities.
It is imperative that we exercise extreme caution keeping two metres between people when taking physical exercise while encouraging people to consider using off-peak times when they are less likely to meet others.
Attached is the latest messaging from the HSE covering guidelines around volunteering which we advise our clubs to consider as they involve themselves in community-based volunteer efforts.
Individual volunteers are asked to register with Volunteer Ireland (26 Counties) and Volunteer Now (Six Counties).
We would like to thank everyone who has helped the GAA adhere to government guidelines up to this point.
We would also like to assure you that we, and the wider GAA team across our counties and provinces, are working hard to ensure that we are in the best possible position to return to our games when that time comes.
In the meantime, please stay safe, look out for one another and continue to adhere to the instructions of the Government and the Health Authorities at this most challenging time.
Go raibh maith agaibh,
Tomás Ó Riain      Seán Ó hÓráin
Ard Stiúrthóir         Uachtarán
Le meas,
GAA Communications Dept.
Rannóg Cumarsáide CLG / GAA Communications Dept.
Gutháin / Tel : +353 (01) 865 8659
CLG, Páirc an Chrócaigh, Baile Átha Cliath 3 /
GAA, Croke Park, Dublin
Coronavirus (COVID-19) – Community Update
We have today taken the decision to close all of our facilities with immediate effect.
This includes our meeting areas, rooms, hall, gymnasium and Club Bar.
We are also aware of the potential hardship the challenges of the COVID-19 situation present for many vulnerable people in our community.
We have set up a small volunteer group to provide assistance as required to our elderly or those who are isolated at this time. People can contact us if they need deliveries of food, fuel or other necessities such as medical prescriptions during this period.
If there are people living outside the area concerned for loved ones in the area please let us know and we will endeavour to check in as appropriate, and within HSE guidelines.
You can contact us on –
Email: dunboynegaaclub@gmail.com
Mobile: 087-2376859
Facebook: DunboyneGAA (Private Message)
All requests will be treated in confidence.
Important Notice – Coronavirus (COVID-19)
Please note that St Peter's GAA Club will continue to follow all advice from the HSE / State and the GAA regarding COVID-19 as appropriate.
All club activities are now suspended until further notice.
We appreciate your understanding and patience at this time.
For further information and advice, please refer to the HSE website – www.hse.ie
Club Development Update
Over the past number of years we have been working to prepare and progress a Facilities Development Plan for our Club.
This plan has been assessed as an essential response to enabling us to cater for the increasing numbers we have experienced in recent years. With significant growth in our community, with an expected doubling in our playing numbers (to over 1500 players) over the coming 5 years, the delivery of this plan is a critical priority for us.
This plan sees the proposed delivery of a 100m x 65m 4G all-weather pitch, enhancement works at our Clubhouse pitch, and the development of 'St Peters Academy' including 3 juvenile pitches, a 50m x 50m all-weather training area, dressing rooms, car parking spaces and floodlights. This plan also provides our local schools with regular access to these facilities as we work to create an environment in which supports the physical and social development of our children.
Put simply, this plan represents the most significant investment in our Clubs long history and our intent is to deliver it to a standard in which we can all benefit and be proud of.
We have now achieved a very significant step on our journey to deliver our vision as we secured €2.106 million in government funding toward the development of our Academy Centre, including additional community infrastructure (walkway & outdoor gym).
This brings our total grant funding to €2.25million when combined with Sports Capital and GAA grant funding previously awarded. This is a major milestone which now presents us with an incredible, and unique, opportunity to deliver best-in-class and acutely needed infrastructure for the benefit of our growing club and community.
It is important to highlight that as a club we have a funding commitment of €650,000 to make toward this plan and access grant funding. We will not be in a position to access grant funding until we achieve our contribution.
We recently launched a revenue approved donation scheme to which a number of you have already contributed. Based on progress to date, we estimate that we need to achieve a further €300,000 in donations in order to reach the necessary funding required to progress our plan.
Meeting this target, and in turn the delivery of our plan, will require the participation of all of our club members and as many friends of our club within our community and beyond as possible.
Our aim is to complete our funding target by the end of March, enabling us to commence works immediately following this.
To learn more, including how you can contribute to this development, you can visit www.dunboynegaa.ie.
If you wish to discuss any aspect of this plan or discuss how you might be in a position to support this plan, you can contact Fergus McNulty (087 23769859), Barry Kelly (086 2325706) or any member of the Clubs executive.
You can also contact us on our dedicated email stpetersgaadevelopment@gmail.com as you have any queries
---
October 8, 2019

Under construction

October 8, 2019

Fixtures From Tuesday 8th Oct Tues Oct 8th  Junior D Semi Final V Wolfe Tones ...

October 8, 2019

Latest News CREATE THE FUTURE Our Development Plan What We Need to Deliver our Development...
Home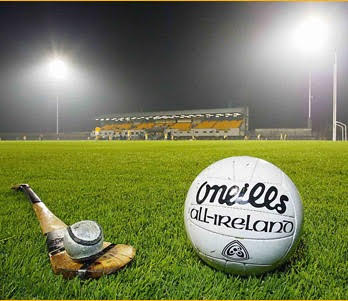 ---
You can now pay your club membership for the year online! Click the button below to see prices and offers.
ABOUT US
Established in 1902 by Bob O'Keeffe, the hurling section of the club has been in existence for more than 100 years. It wasn't until the late 1940s that the game of Gaelic Football was properly organised within the club and in 1952 it became known as St. Peter's GAA Club. Today both football and hurling, along with the camogie and ladies football sections, are thriving.
© 2016-17 St. Peter's GAA Club, Dunboyne.